high density urethane foam, PPG paint
hand carved
clothes by Brenna Riley
mirrored acrylic, sterling silver
laser cut, heat formed, riveted
clothes by Caroline Evju
light sensitive acrylic
laser cut, heat formed
clothes by Melody Yuhre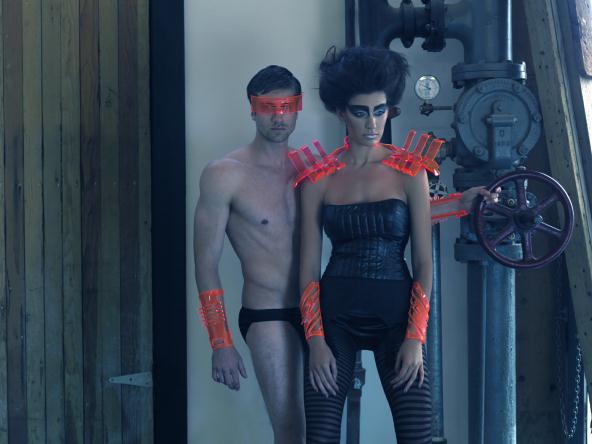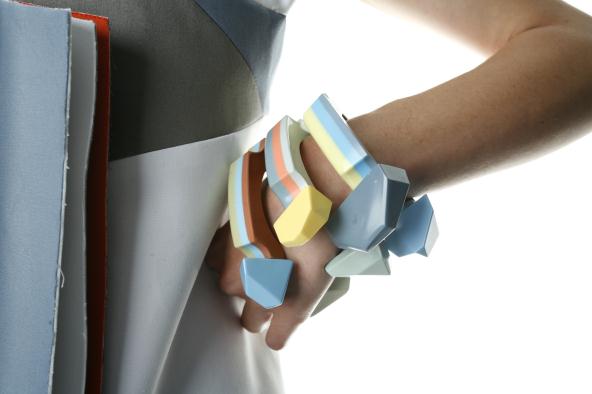 polyurethane resin, dye, sterling silver, elastic cord
cast, hand fabricated
clothes by Julia Chang
photography by Peter Tjahjadi
An exploration of color, light, and the digital form.
Cast resin in bold shapes and colors reminiscent of toyetic jewelry and candy from childhood.
Though inner thoughts are often caged, they can also reflect outward to become one with a person.
A modern look at the shoulder and neck bones we rest so much on.